Minden inside the mill district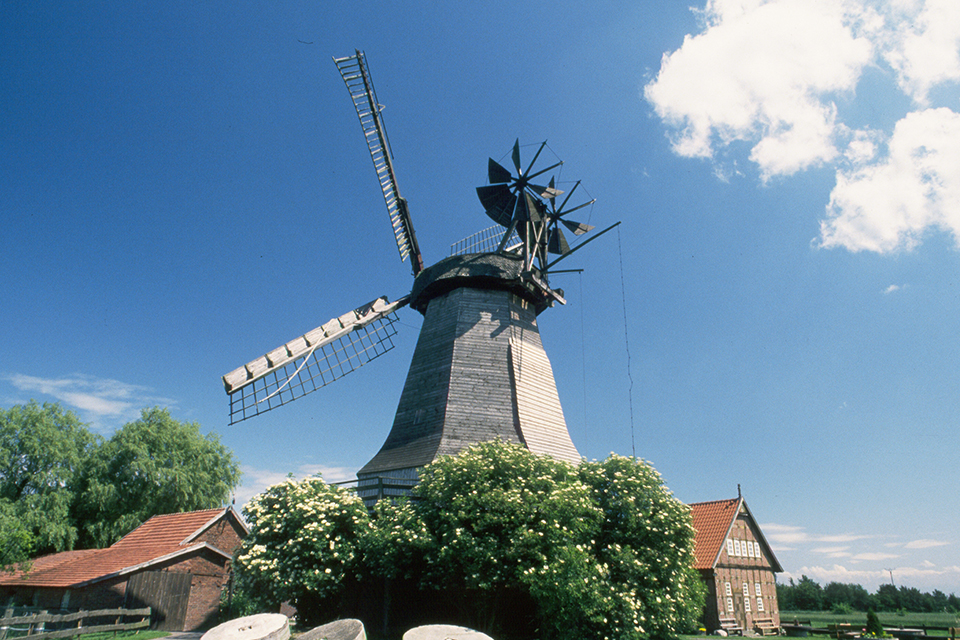 Nowhere else in Germany there are so many functioning mills, which are powered by wind, water, horse-power or engines. On a bicycle ride along the mill route you will meet one of the oldest crafts, a varied landscape, picturesque villages and vibrant cities. The almost traffic-free routes are carefully marked and the mountain silhouette with the distinctive cut of the Porta Westfalica provides additional guidance. In addition to the main route additional secondary routes were established, on which you can make shorter tours.

For the entire tour 5 to 6 stops are recommended. So there will be enough time for looking at the mills and other attractions along the route without having to miss out on resting and breaks.

For planning your individual tour the mill district office Minden-Lübbecke (Portastraße 13, 32423 Minden,
Tel.: +49 (0)571/807 23 17) will be glad to send you detailed information material.