From St. Marien to St. Martini to St. Simeonis... and of course the cathedral. Minden has many churches, all of which are special in their own way. The cathedral, which is more than 1200 years old, naturally stands out.
The history of Mindens cathedral begins in the end of the 8th century with the construction of a simple, towerless hall church on the cathedral hill. Over the centuries, this simple building has become the cathedral, which you can admire in Minden today. In addition to the various Christian representations inside the church, the cathedral treasury in particular deserves your attention: This is where the Minden cross, the Petri shrine, the silver Madonna and a large number of valuable museum treasures are kept.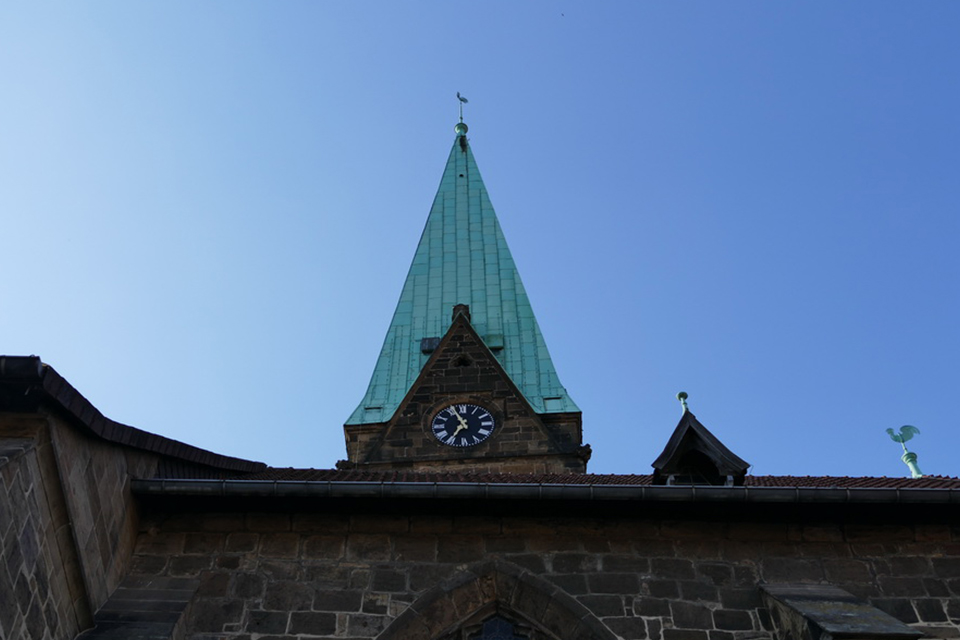 The St. Simeonis Church is one of the oldest churches in Minden next to the cathedral. The church has always had a relatively small catchment area and was mainly visited by the poor. However, many foundations and donations from the residents of Minden have ensured that numerous works of art can be admired in the St. Simeonis parish today. Always worth a visit!
In the St. Martini Church, Nikolaus Krage, a Protestant theologian and reformer of the city of Minden, announced the first church and school regulations in Westphalia in 1530. With the motto "Church is more ...", the St. Martini Church is modernizing itself today and also focuses on child and youth work. This Gothic hall church is worth seeing inside and out.
Tip: Visit the St. Martini Church around 1 p.m. when the schools ends and just watch the children passing by the church yard during a small, relaxed lunch break.