Minden - well worth seeing
A stroll through Minden's upper and lower town is as full of variety as Minden's history. The narrow streets with cobblestones carry you back to the Middle Ages, when craftsmen and shopkeepers still did their business in the closely connected half-timbered houses.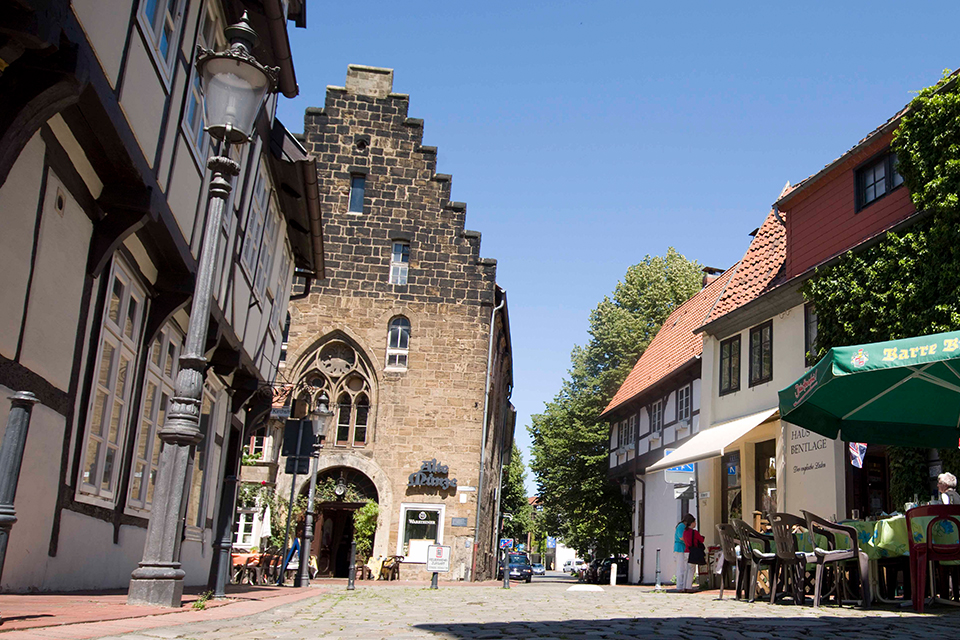 Close by, you will come across the proud and representative merchant and aristocratic houses from the 16th century, which convey an impressive picture of the wealth of this era. In between, romantic corners and facades overgrown with ivy invite you to linger and contemplate calmly.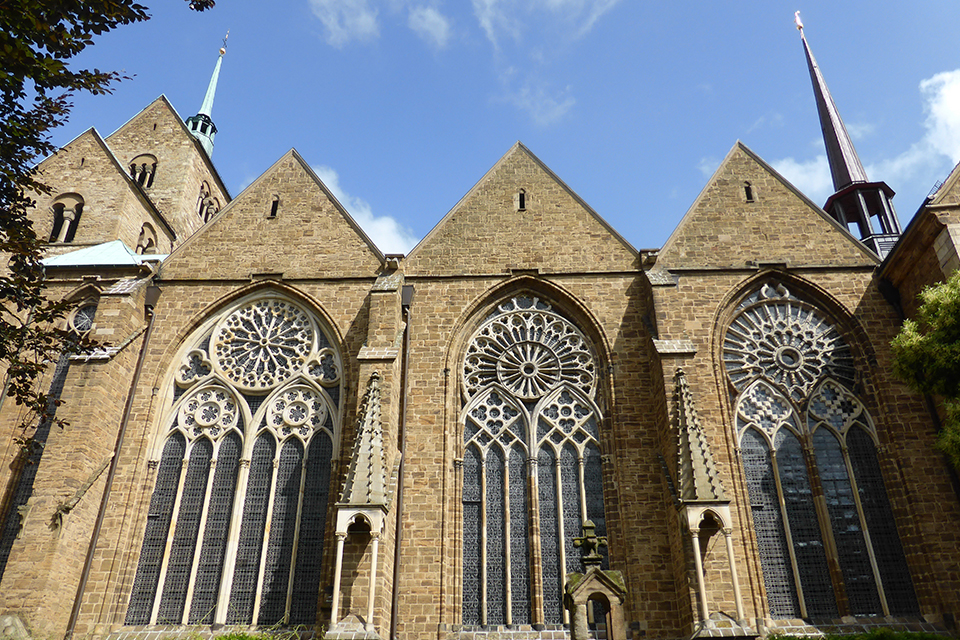 It rises imposingly towards the sky: the Minden Cathedral (Mindener Dom). The more than 1200-years-old cathedral is considered to be the most beautiful hall church in Germany, and a visit should not be missed. A few steps away you will find the town hall with the oldest arcade in Westphalia.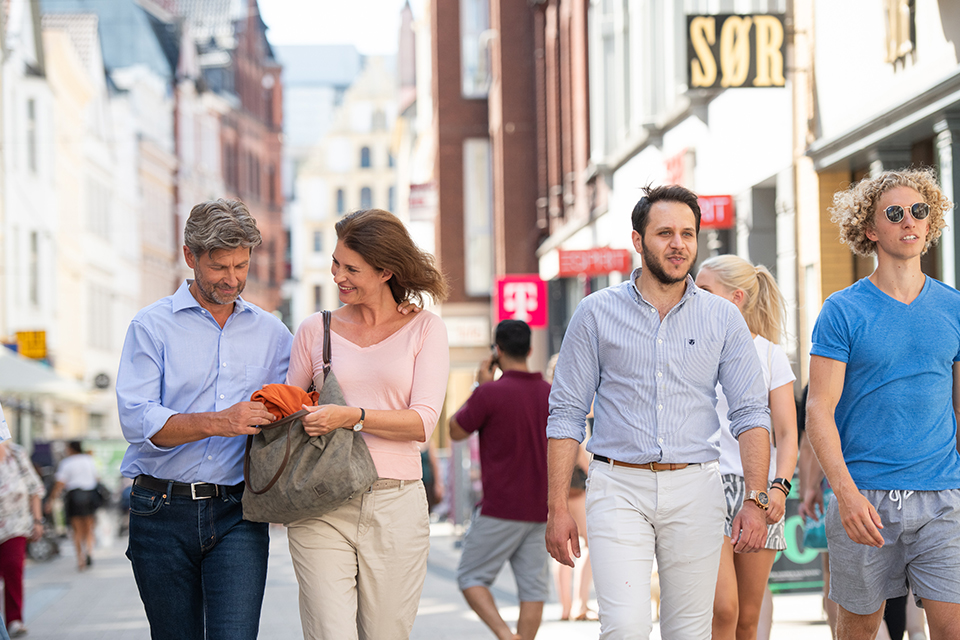 Lively shopping streets alternate with quiet alleys and wide squares. Romanesque, Gothic, Weser Renaissance, Classicism and Historicism shape the cityscape and give it its unmistakable charm
Tip: Stroll through the cute shops in the small alleys of the Schnurrviertel in Minden's upper town.