Digital guided tours of the Minden Beacon Mile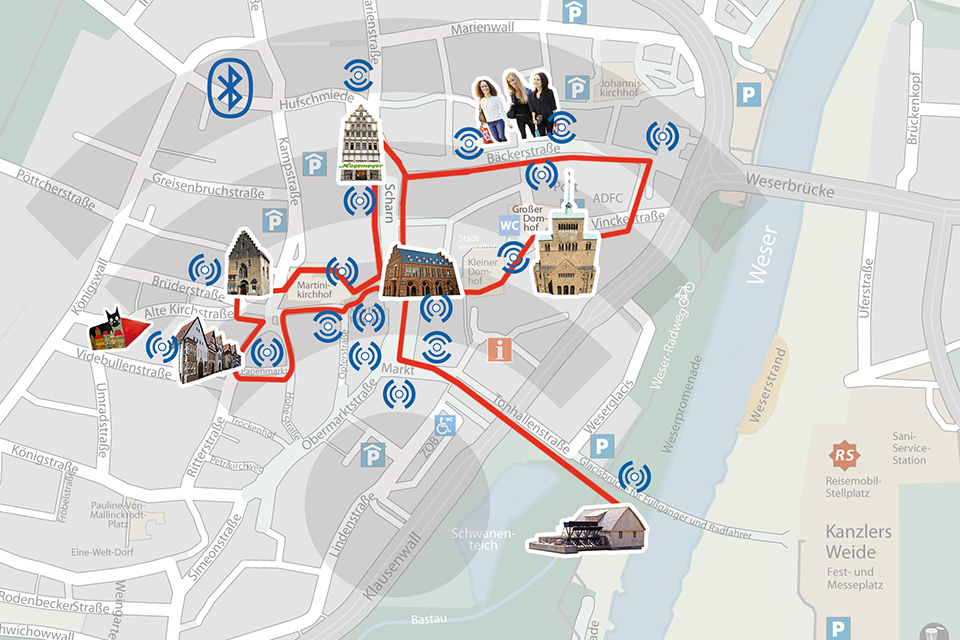 Minden's historic old town route stretches from the Dom (cathedral) to the ship mill (see below). Roughly 70 small transmitters (beacons) at the places of interest make it possible to experience historic Minden with an audio guide simply by using a smartphone. This new beacon infrastructure allows tourists in Minden to explore the historic old town route with all its unique places of interest on their own via podcasts using their smartphone. Take advantage of our free WLAN for this.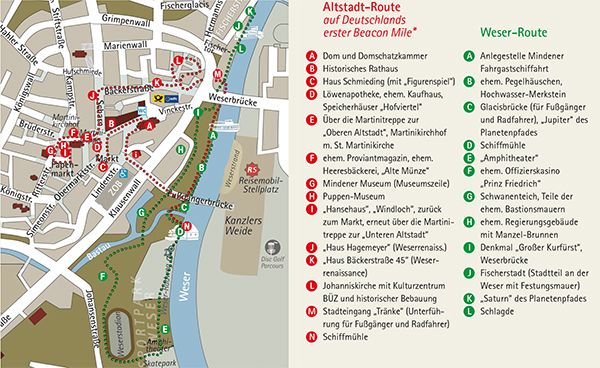 Therefor you can download the Minden-APP for free.






The basis therefor is "BAM!": activate your Bluetooth, open the APP and experience Minden!





And here you go! Enjoy our digital city tour on Germanys first Beacon Mile in Minden!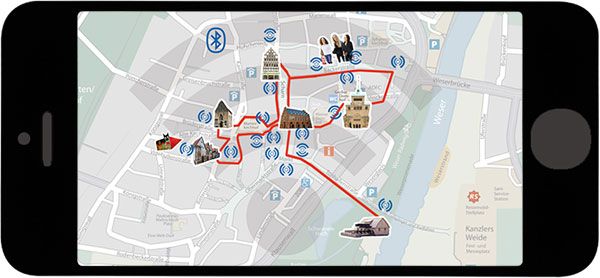 Tip: Our Minden-APP provides additionally deals from gastronomy and retail trade for our guests. Watch out for vouchers and push-messages in your Minden-APP.

... when you need a little encouragement, our Minden Beacon Mile also provides something good for your spirit and mind. Under the motto "Take a moment…to brighten your day", beacons at several churches – St. Simeoniskirche, St. Marienkirche, St. Martinikirche – and at the Glacisbrücke (pedestrian bridge), the Kleinen Domhof (small cathedral courtyard) and the ZOB (central bus station) send thought-provoking impulses and invite people to escape the hectic daily routine for a quiet moment.