The Minden APP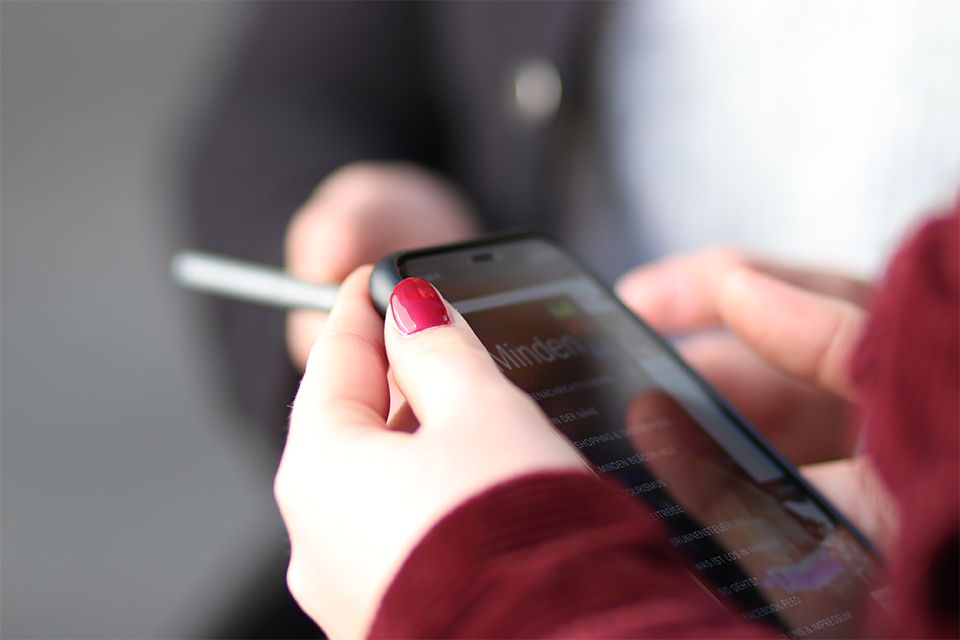 With the Minden APP, guests can venture out on their own to experience a digital guided tour of Germany's first Beacon Mile, discover fantastic shopping deals in the digital marketplace, find out about upcoming events or enjoy a cup of coffee in the Weser city when a coupon appears on their smartphone via a push message.


Constantly changing coupons in the Minden APP reward Minden shoppers with many bargains. Price reductions and service benefits in the shops, Happy Hour specials in the restaurants and discounted tickets for events are worth keeping your eye on this APP!

The Minden APP connects you with all the shops on your smartphone, where there is a fascinating variety of merchandise in the Minden shop window. Special offers can also be found via push messages at the Beacon Mile. And the "in the vicinity" feature shows visitors the quickest way to that new favourite dress or a refreshing beer. In Minden you can even control the city fountain...!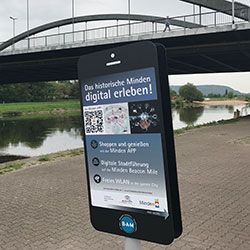 Large signs along the Weser bike path already invite guests to check out digital Minden and offer the chance to download the free Minden APP on the spot via free WLAN.






Therefor you can download the Minden-APP for free.






The basis therefor is "BAM!": activate your Bluetooth, open the APP and experience Minden!