Weser dragon (Weserdrachen) cup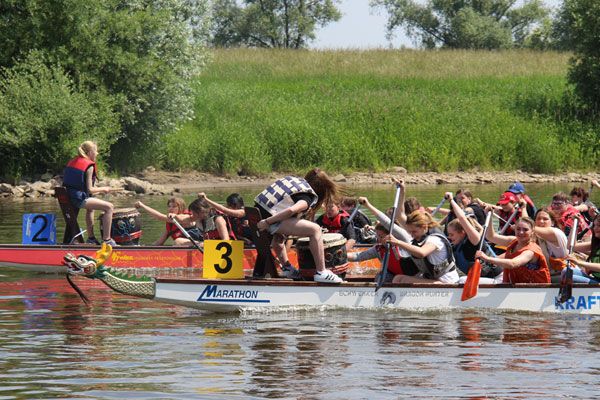 Dragon boat sport is becoming more and more attractive world-wide. Its origin can be found in China more than 2.000 years ago during a politically unstable situation at that time. he sport and it's tradition is inspired by many riturals and spiritual beliefs. In Minden you can see numerous boats on the Weser for many years now in summer. Just for fun as an exercise for the next Weser Dragon Cup and teams from far and near compete on this occasion.

For further information about the Weser dragon cup please contact +49 (0) 571/46734 or vorstand@ksg-minden.de.