Church City Minden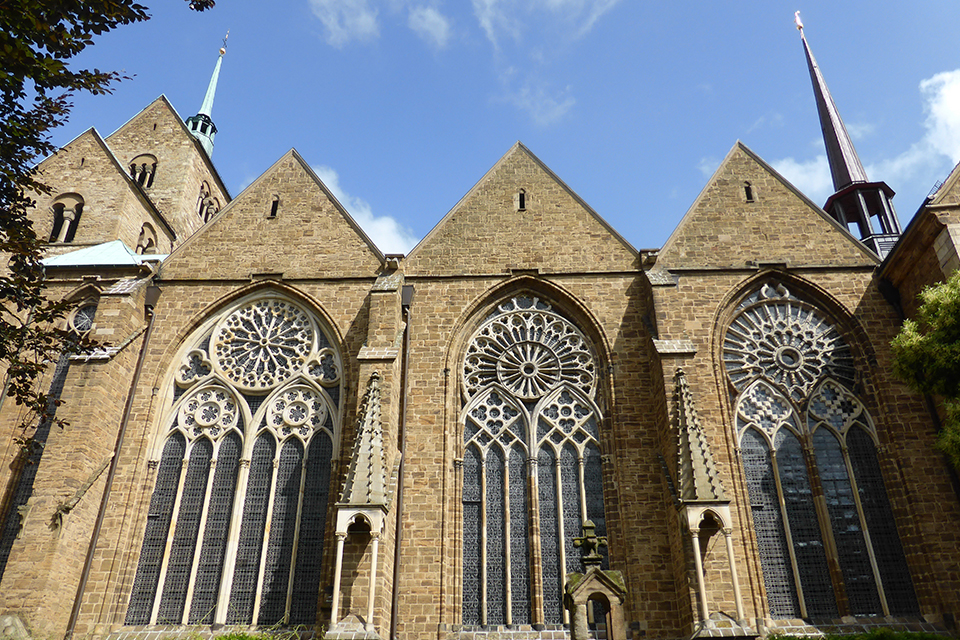 The history of Minden's cathedral starts at the end of the 8th century when a simple Saalkirche (hall church) without any towers was constructed on the cathedral hill. Later, this minimal edifice was replaced by a 3-aisle long-house, with an eastern transept, a choir and most likely an exterior crypt.

During the 10th century, a central western-transept was added, giving the cathedral its final shape. Construction on this section was completed in the 12th century. Sometime before the middle
of the 13th century, a late-Romanesque choir ledge with richly moulded glassed-fronts was built.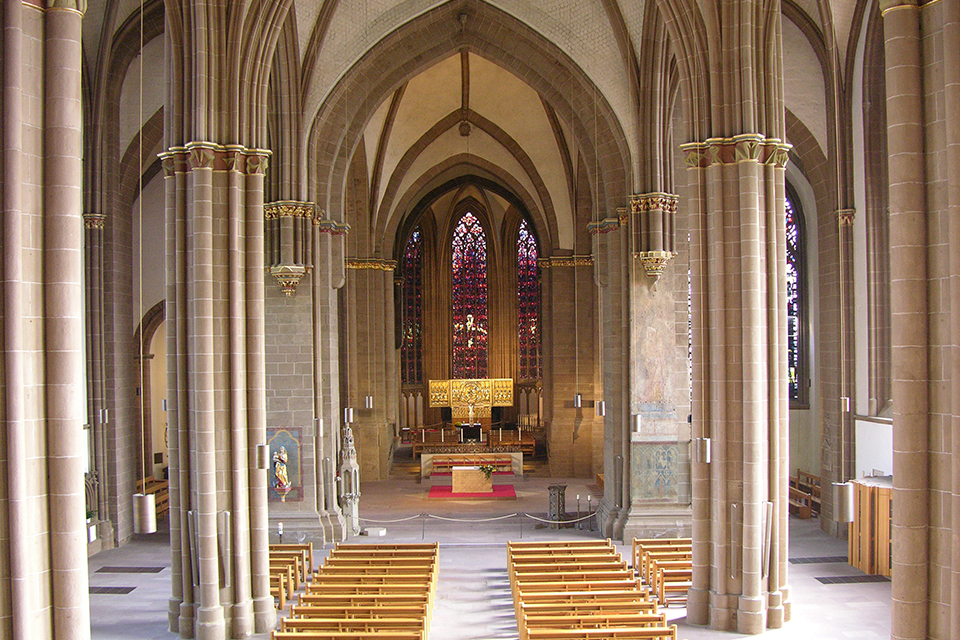 The gothic hall with its famous tracery windows was attached to the earlier structure. The cathedral was heavily damaged during World War II, but has been completely restored to its earlier form. For almost 450 years, the original Golden Tablet (Goldene Tafel) crowned the cathedral's choir. A replica tablet was commissioned for the 1200-year anniversary celebration of the diocese. It has been on display since Pentecost of 2002.
Inside the cathedral, diverse Christian artefacts certainly warrant closer examination. But, whatever you do, don't miss the cathedral's treasury! The Minden Cross (dating from 1070), the Petri shrine (1071) and the silver Madonna (1230) are among the many marvels contained within.

If your visit to the cathedral left you eager for more, try touring some of Minden's other churches (shown below). The Simeonis church (founded at the beginning of the 13th century) and the church of the Benedictines (built by the same order who founded the St. Mauritius monastery in 1042) also have rich histories and are always worth a visit!