Germany's one and only fully-functioning ship mill grinder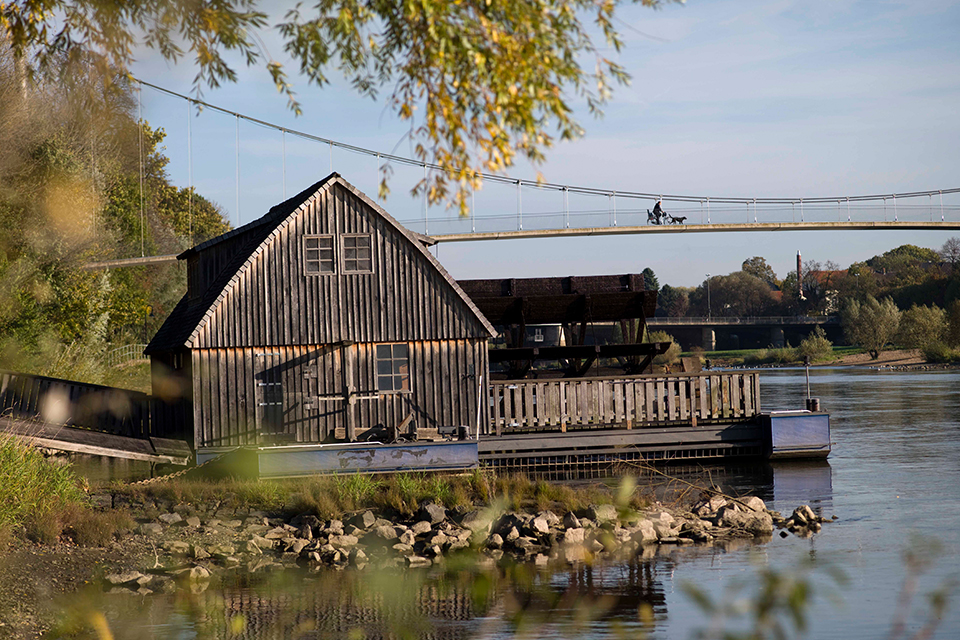 On the Weser, there is Germany's only fully-functioning ship mill grinder. It was reconstructed according to plans and drawings of the 18th century. The first written mention of Minden's ship mills goes back to the year 1326, when the city rented six berths for ships mills on the Weser. This makes Minden to one of the oldest ship mill locations in Germany.

The ship mill is open from April to October daily, except Mondays. In summer the club-owned ship mill pavilion with beer garden cares for the physical well-being of their guests every day of the week.

For further information and reservations of group tours you can contact +49 (0) 571/829 06 59 .