Historical cathedral city and Waterway Crossing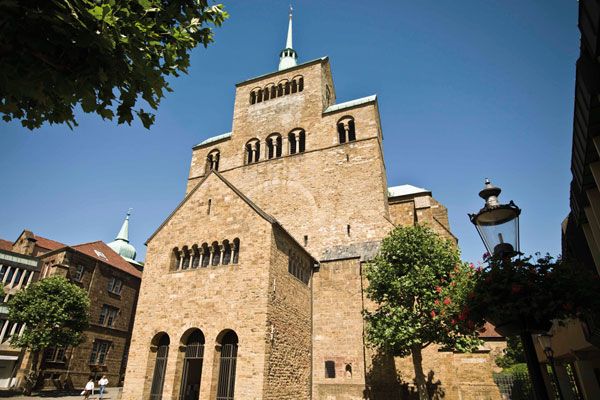 Kanal-Weser round trip
The Kanal-Weser round trip leads you over and under the Waterway Crossing and into the canal ports. The highlight of this tours will be the impressing double locking with an altitude difference of about 13 meters between Weser and Midland Canal ("Mittellandkanal"). You are going on the river Weser as far as the historical Old Fischermen's Village of Minden and back to the lock. The tour starts and ends at the Waterway Crossing/lock (Sympherstraße).
Duration: approx. 1 hour and 45 minutes

A refreshment on board!
Cup of coffee or tea and a sandwich.


Town history for bus groups
A city tour by bus through Minden with visit of the Cathedral of Minden ("Mindener Dom") afterwards. You are going along some interesting buildings, historical places and significant sights. Minden's big companies and shops will be introduced briefly. Following the round trip you will visit the Cathedral of Minden or the St. Martin's Church ("St. Martinikirche") - optional and according to occupancy rate.
Duration: approx. 90 minutes

Included in the offer:
Kanal-Weser round trip
Bus tour
Snack/refreshment
19,00 € per person (applies for groups starting from 30 people, who are travelling with own bus)

Bookable from April to October with previous reservation!
We are looking forward to your visit!
Please note that the schedules for the boat trips are fixed and vary depending on season.
All other items on the agenda (e.g. city tour etc.) can be adjusted to your desires - provided that capacities are available
For further information about our day trips and group trips, detailed descriptions about the modules and possible booking dates and prices please contact the tourist information (Minden Marketing GmbH) under +49 (0) 571/829 06 59 or via e-mail
info@mindenmarketing.de
or booking form.
Yes, I would like to book this offer now!