The Minden Planet Trek: An entire solar system in Minden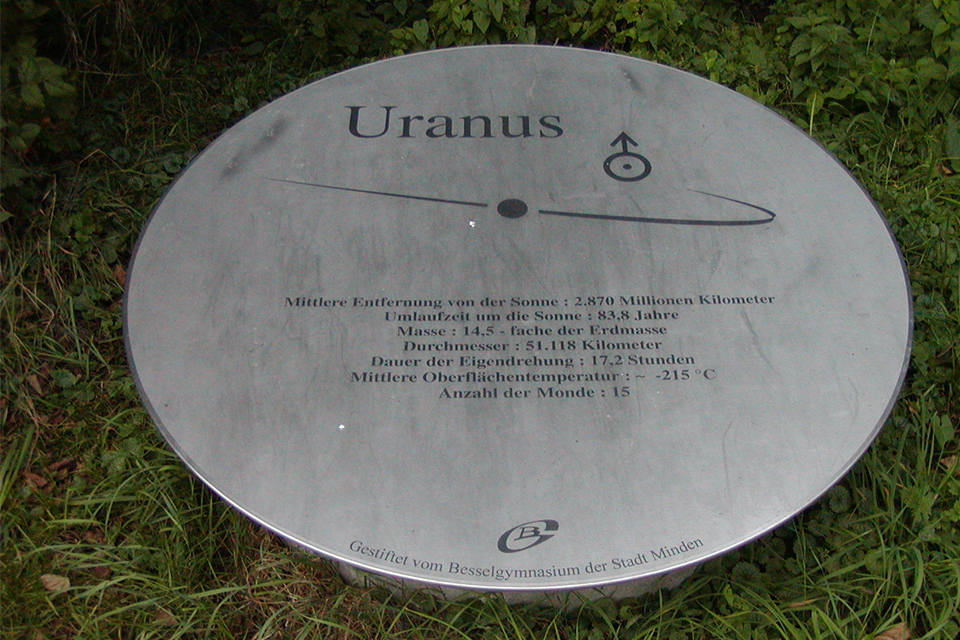 Looking for an unusual excursion? Try an exploration of the Solar System via Minden's planet trek. Using a scale of 1:1 billion, the route mimics the enormous size and distance of our solar system. Here the Sun measures 1.39 meters, the Earth 1.3 cm and Pluto is a 'mere' 5.9 kilometers away. The planet trek commemorates the 150th anniversary of the death of astronomer Friedrich William Bessel and was established in 1996 by the pupils and teachers of the Bessel-Gymnasium. This attraction can be best experienced by bike.



Start at the Prussian museum (the Sun) and continue along the Weser towards Petershagen. More planets are waiting for you along the bike path...