History now!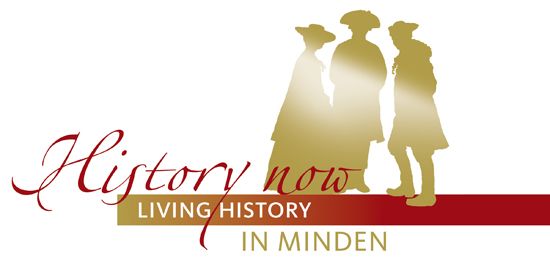 Experience history now in the 1200 year old city of Minden!
From guided city tours with short scenic performances to bis (re)enactments at the historic Weser fort - Minden offers a unique scenery for new and eventful stagings of the past life.

The history of several epochs can be re-experienced - entertaining, informative and authentic. With the support of international groups and reenactors Minden's history becomes alive.


Events as part of the project History now in Minden ("Geschichte neu erleben in Minden") in 2016:

June 18th and 19th Islands of Time (Mindener Zeitinseln)

October 1st to 3rd 6th International Reenactors Fair


Event pictures from 2015:
Reenactors Fair

Event pictures from 2014:
Mindener Zeitinseln Part I, Part II, Part III
Reenactors Fair

Event pictures from 2013:
Mindener Zeitinseln
Von Wilhelm zu Widukind - 1000 Jahre Geschichte zu Fuß
Reenactors Fair

Event pictures from 2012:
Reenactors Fair


For further information about the guided city tours click here...